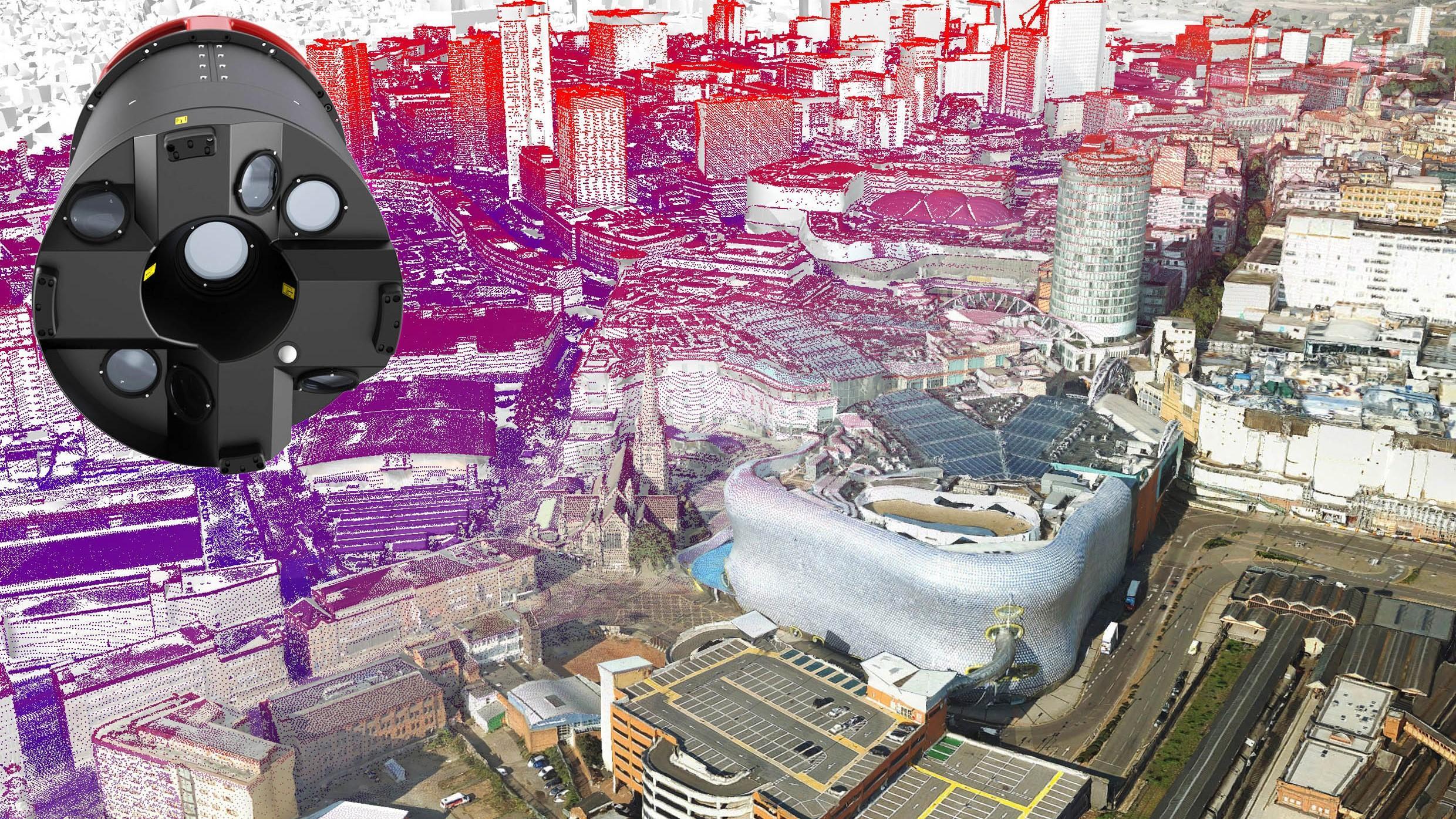 Aerial mapping company Bluesky International has secured its position as the leading UK provider of 3D mapping data following the purchase of the very latest high performance aerial mapping sensor from Hexagon. The Leica CityMapper-2 is the world's only hybrid oblique imaging and LiDAR sensor and the latest version, released in 2020, offers twice the data collection capacity. This purchase adds to Bluesky's existing, multi-million pound portfolio of state of the art aerial survey equipment and will help Bluesky meet the growing demand for 3D city mapping solutions.
Building on a period of significant investment by Bluesky, the CityMapper-2 will sit alongside Bluesky's original CityMapper, three state of the art large format aerial cameras as well as a multi-sensor that includes LIDAR, thermal and survey grade imaging cameras.
"We have dramatically expanded our domestic and international activities with recent successes including the award of a contract to supply aerial photography and height data for the whole of UK government, a collaboration to support the roll-out of 5G across Europe and the exciting development of our growing American operation," commented Rachel Tidmarsh, Managing Director of Bluesky International.
"However, one of the most exciting developments we are seeing is a growing appetite for 3D data, especially our MetroVista product range," she continued. "Fuelled by demand from virtual and augmented reality mapping projects as well as smart city and digital twin applications, we are confident that the addition of the CityMapper-2 to our already world class portfolio of aerial mapping technology will allow us to meet this growing international requirement."
"We are delighted to expand our partnership with Bluesky as they deploy their new CityMapper-2 to transform from 2D to rich 3D digital twin creation," added John Welter, President Geospatial Content Solutions at Hexagon. "Bluesky's MetroVista product range keeps solving complex problems across many industries, and we are excited to be part of such a valuable initiative."
Bluesky's MetroVista collection, captured using its CityMapper sensors, includes oblique and vertical aerial photography as well as LiDAR. The MetroVista datasets also include geographically accurate, photo-textured, mesh models ready for use in 3D GIS, CAD and other modelling software as well as visualisation, gaming and Virtual Reality workflows. MetroVista data is available for an ever increasing list of cities including London, Birmingham, Manchester and Newcastle with plans to expand coverage both in the UK, Republic of Ireland and US.