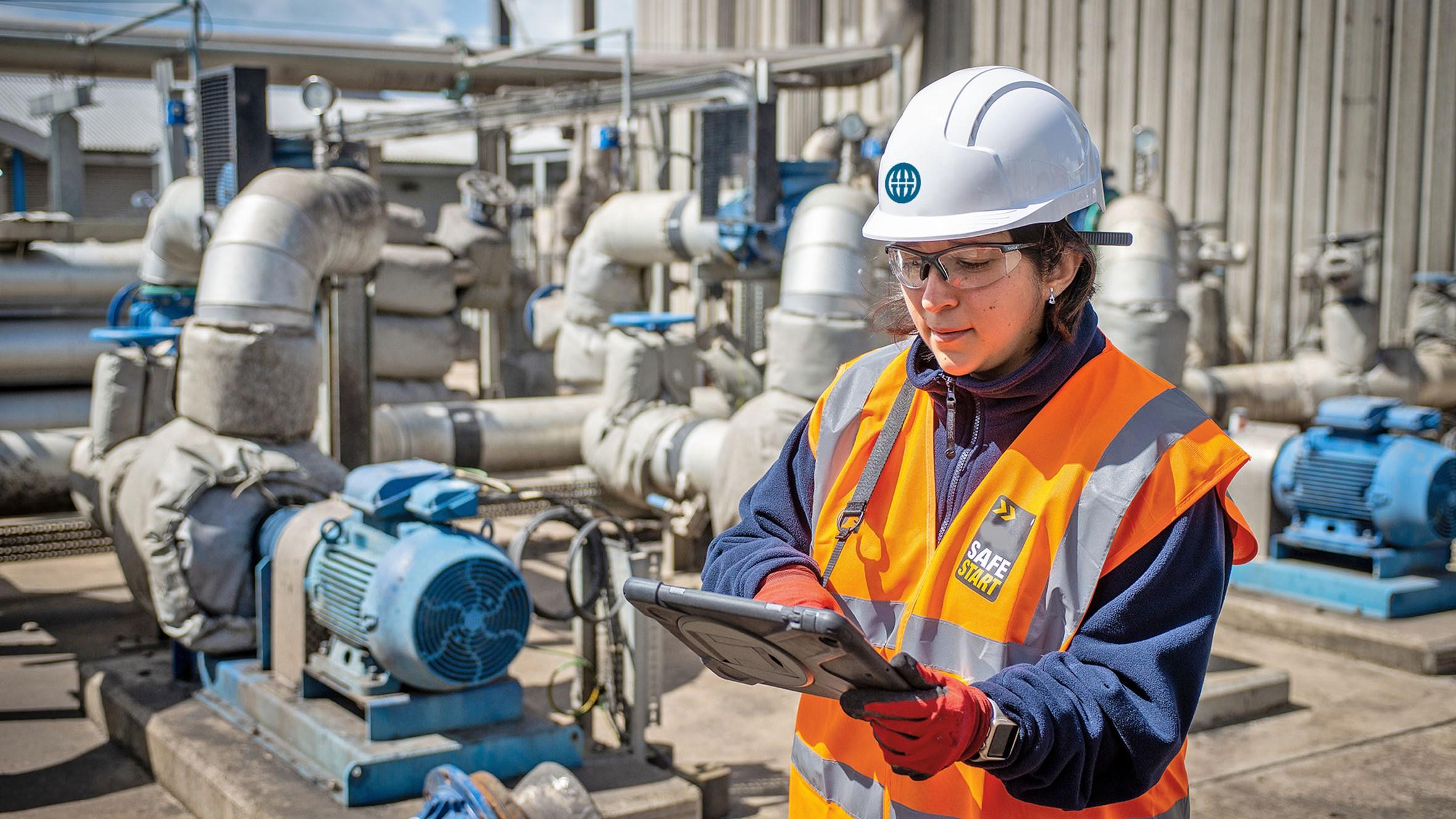 Water sector solution provider MWH Treatment is using the latest 3D computer modelling technology to improve the delivery of major construction projects across the UK. Created by aerial mapping company Bluesky International, models are used throughout the lifecycle of projects; from the production of animations at the concept stage right through to Virtual Reality (VR) simulations for health and safety training. Derived from the most up to date and accurate aerial photography the Bluesky 3D models are helping MWH Treatment drive efficiency and collaboration and have already been used on a number of developments including the Winchburgh upgrade works for Scottish Water and Thames Gateway Desal upgrade for Thames Water.
"The Bluesky 3D models provide us with a crucial understanding of locations we are working in," commented Stephen Kennedy, Head of Digital & Innovation at MWH Treatment. "They provide initial site intelligence and inform true visualisations for our Visual Project Initiation activities – part of the concept and planning stage of most projects. We also use the 3D detail to facilitate collaboration, concept design and planning and, by taking the data into other platforms, as the basis of our design."
A leading Design and Build water sector solution provider with a 200-year legacy, MWH Treatment converts and incorporates the Bluesky models into a range of software packages including gaming, engineering and collaborative planning solutions. The data creates the project backdrop, providing context for animations and interactive applications. Reducing the processing time and manual resource required to create sites features such as trees, building and roads, sections of the Bluesky models can also be removed or enhanced to incorporate new design and survey information.
"The final outputs of the Bluesky models are integrated with our digital tools to enhance workflows including animations, still images, 3D CAD models and interactive applications and VR experiences. Used to engage the engineering and construction teams, as well as the client, at key stages this drives efficiency and promotes safe systems of working and collaboration," added Clare Kovacs, National Rehearsal Lead, at MWH Treatment. "The Bluesky models are cost effective and easy to acquire and the team behind them is approachable, efficient and helpful with a dedicated point of contact."
Photogrammetrically derived from stereoscopic aerial photography, the Bluesky models are fully rendered and are provided as either wireframe or block models in a format suitable for use in both CAD and GIS software. All Bluesky 3D models are supplied complete with a Digital Terrain Model (DTM) depicting the topography of the underlying surface.