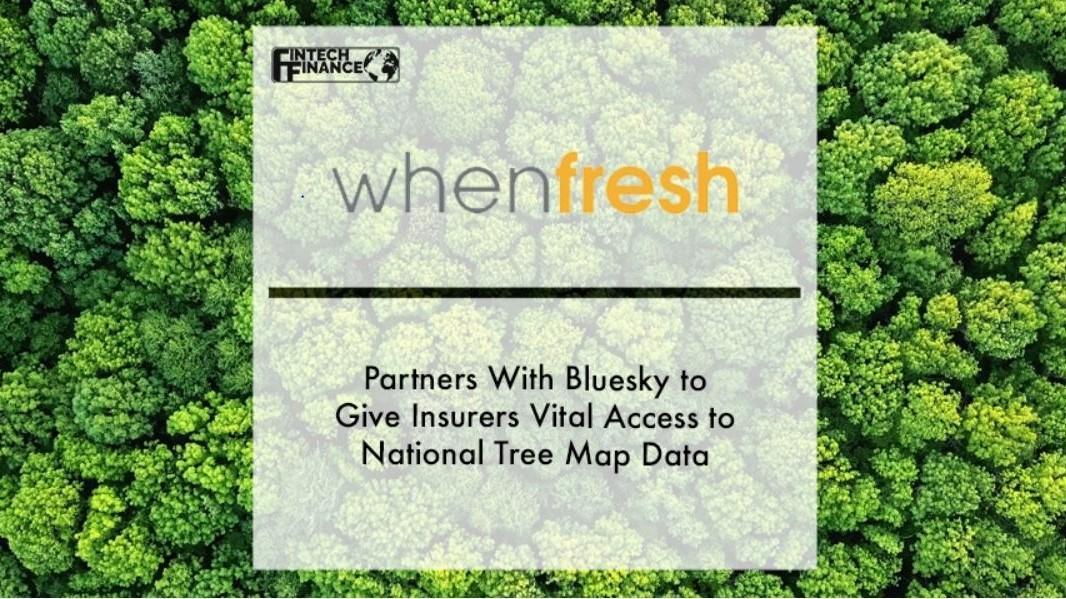 WhenFresh has teamed up with tree mapping specialists Bluesky to make its National Tree Map™ (NTM™) data available to insurers and other Big Data users, via the UK's property 'Data Supermarket', the WhenFresh API, to address one of UK residential properties' most significant risks.
For insurers and mortgage lenders, the proximity of trees to a property, and their size, has significant implications to the risk of subsidence. This is both in terms of draining the soil of water in hot, dry weather, and tree roots undermining the foundations of a property – particularly when considered in combination with soil type.
Yet, despite its importance, this data combination has not been readily available to the market. Bluesky's NTM™ is the most detailed dataset of its kind ever produced, covering the whole of England, Wales, Scotland, and the Republic of Ireland. NTM™ provides a unique, comprehensive database of location, height, and canopy/crown extents for trees 3m and above in height, which has obvious applications in property insurance, subsidence risk assessment, and mortgage lending, as well as for utilities, 5G, forestry, government, planning, and environmental management.
Rachel Tidmarsh, Bluesky International's Managing Director, said: "Teaming up with market-leader WhenFresh enables us to provide insurers and lenders with more granular property-level data than ever before, enabling risk and pricing teams to make better decisions for new policies and the means to re-evaluate subsidence risk to existing policy portfolios and take action as needed."
Mark Cunningham, WhenFresh CEO and co-Founder, states: "Alongside our core proprietary data, we continue to bring together 'best-in-class' property-related data assets as the basis for providing tailor-made solutions to empower insurers, lenders, and other Big Data users to make better, faster, and less risky decisions.
"The National Tree Map™ is a truly astonishing piece of work and we're thrilled to welcome Bluesky to our ever-expanding family of data partners. Making the National Tree Map™ data easily accessible to our existing and potential customers via the WhenFresh API is another great step forward."
WhenFresh is a leading supplier of property attribute, risk, peril, environmental, geospatial, valuations, market and climate data, and related solutions, primarily to UK home insurers and banks, combining hundreds of proprietary, private, and public data sources in one place.