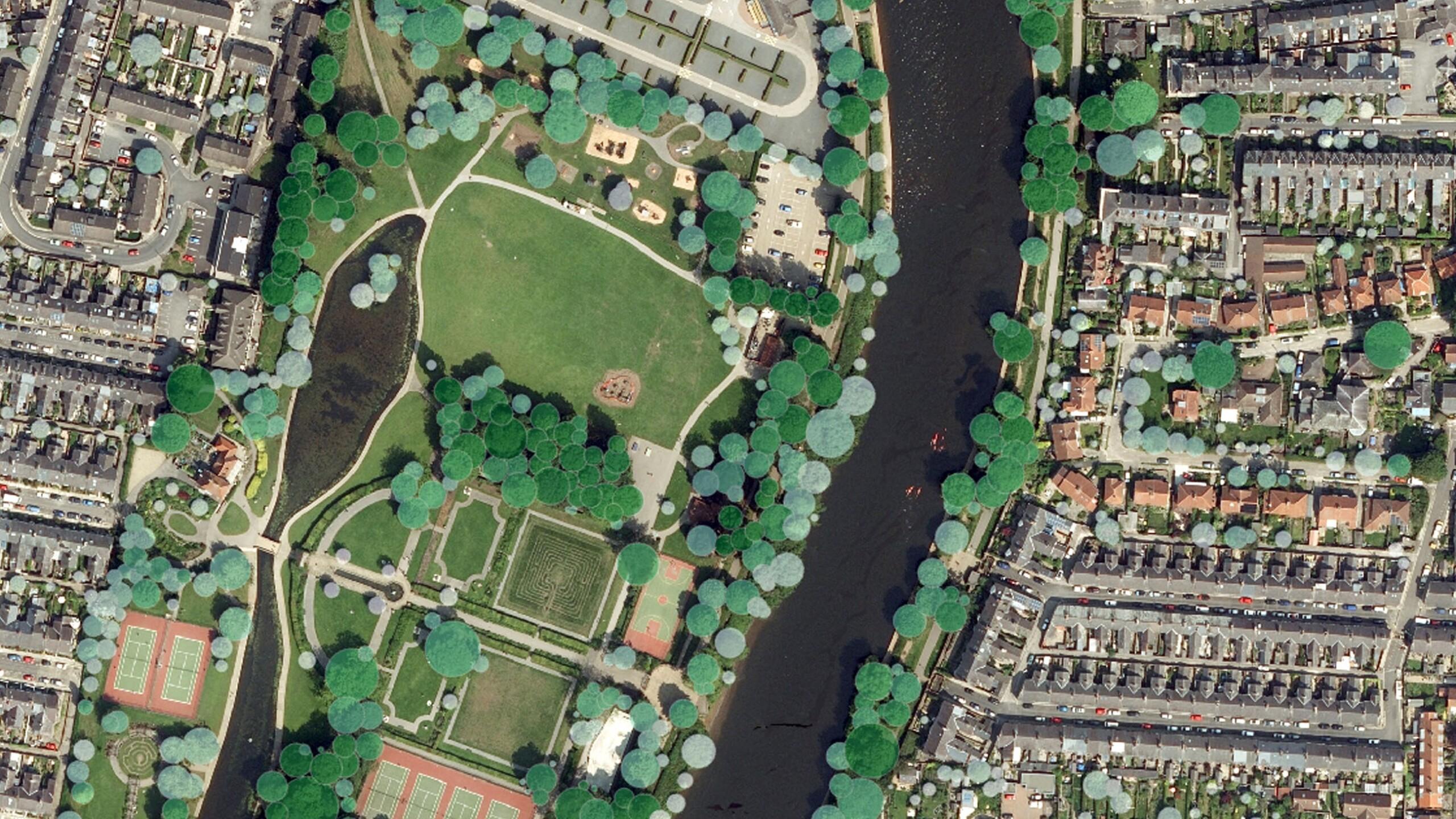 Tree carbon capture figures in West and North Yorkshire are now being recorded more accurately as experts have turned to data from the National Tree Map. This unique dataset, created by aerial survey company Bluesky International Ltd, allows them to incorporate more trees than simply those classified as being part of a woodland or forest.
This fascinating project – conducted by the United Bank of Carbon (UBoC) supported team at the University of Leeds, and funded by the White Rose Forest, assessed the impact that single or small groups of trees contribute to carbon uptake figures. Carbon capture by trees has traditionally been calculated using the canopy area of forests or groups of trees due to the extent of data available in the national forest inventory.
Bluesky's National Tree Map (NTM) has been able to significantly expand on data available as it is the only comprehensive dataset of tree canopy coverage for trees that are 3m or taller, and which includes trees that are on their own or present in small groups.
Dr Cat Scott from the University of Leeds, said: "Using the NTM data we could see how much coverage we were missing when using just the national forest inventory. For instance, in York we found that over 60% of tree canopy coverage was actually made up by these trees sited alone or in groups covering less than half a hectare. There is absolutely no way we could have got to this level of detail without the NTM as it has allowed us to drill down to individual trees."
Ralph Coleman, Director of Sales at Bluesky, added: "Geospatial data is already and will increasingly continue to be critical in the journey to Net Zero and environmental sustainability. This project is a fantastic example of how insights derived from accurate, consistent spatial data can transform project outcomes. As well as illustrating where canopy coverage exists, the National Tree Map™ also provides information on areas where there is a dearth of trees and therefore where new planting sites are needed."
The project report was published at the end of 2021 and is now accessible to all local authorities in the North and West Yorkshire regions. It can be downloaded here.