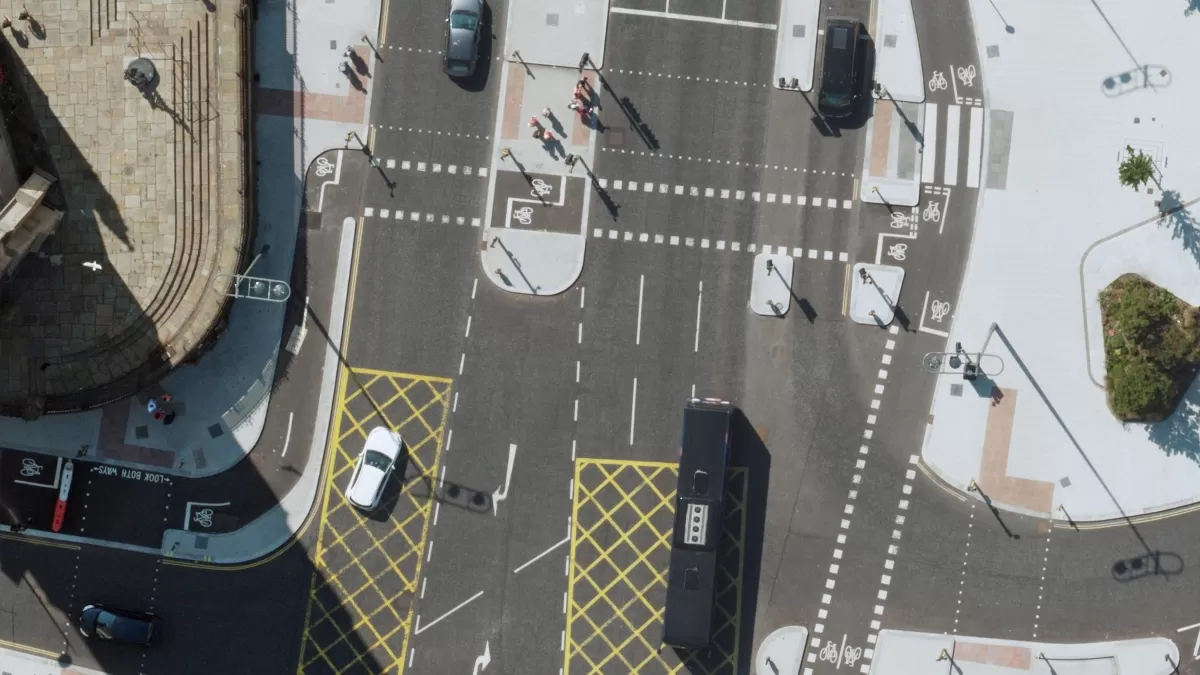 Bluesky International announces a new partnership with SkyFi, an American company, based in Texas, that aims to democratise access to earth observation assets by providing access of multi-perspective imagery to customers all around the world. The recently signed partnership will see UK-based Bluesky supply its accurate and high-resolution aerial imagery.
SkyFi is best known for its coordination and transparent pricing of satellite imagery created by dozens of satellites, and this recent partnership with Bluesky will make accurate, high-resolution aerial imagery, taken by aircraft-mounted cameras, available to businesses, forestry, water and land managers across the UK.
Rachel Tidmarsh, Chief Executive Officer at Bluesky, said, "We are excited that our partnership will expand the market for our products and complement SkyFi's comprehensive image options. Our imagery is available off-the-shelf, as we share SkyFi's determination to take the mystery out of finding and buying earth observation images."
"Access to accurate and up-to-date geospatial imagery is becoming increasingly important for numerous different roles across various industries and sectors and we have seen demand for our off-the-shelf products increase year on year. Having the right geospatial data to hand is supporting decision makers develop strategies, shape policies and provide detailed analytical insights and they can do just that with our aerial imagery, which is available up to 5cm resolution in some UK urban areas," she continued.
The agreement marks the latest step in SkyFi's robust expansion policy to continuously diversify the choice of sensors it offers customers. "As a customer-focused company, SkyFi understands the importance of providing a wide range of products and services to our customers," said Kammy Brun, VP of Business Development and Strategy at SkyFi. "SkyFi's partnership with Bluesky strengthens our capabilities and value by expanding our high-resolution aerial coverage in Great Britain and Ireland, meeting the needs of our customers, whether they are in forestry, infrastructure, real estate, or other sectors who need to view their projects from unique vantage points."
Leicestershire-based Bluesky provides a wide range of geospatial data products and services to private sector customers as well as to all public sector organisations and local authorities in the UK via its APGB contract with the Geospatial Commission.
Bluesky's GIS and CAD-ready imagery captures ground terrain, cityscape rooftops, fauna, and other features and is available in common image formats. Its catalogue of aerial imagery is available off-the-shelf and covers all of England, Scotland, Wales and the Republic of Ireland. It is continually updated and expanded through a cyclic update program, giving its collection unparalleled currency.
SkyFi launched its mobile and desktop image browser and storefront in mid-January to streamline how images are bought. With no brokers, salespeople, or minimum purchase, the company's transparent pricing model makes images available to everyone from small businesses to independent researchers.
SkyFi is making it easier than ever for consumers and businesses around the world to access Earth Observation data through its ever-growing network of satellites and aerial platforms. Its goal is to make data more accessible to everyone, everywhere, and enable them to use it to solve real problems on Earth. SkyFi has created a consumer-friendly data marketplace that makes it easy for anyone to purchase existing images or task a satellite to purchase a new image, and are integrating analytics capabilities to unlock critical insights from this data.