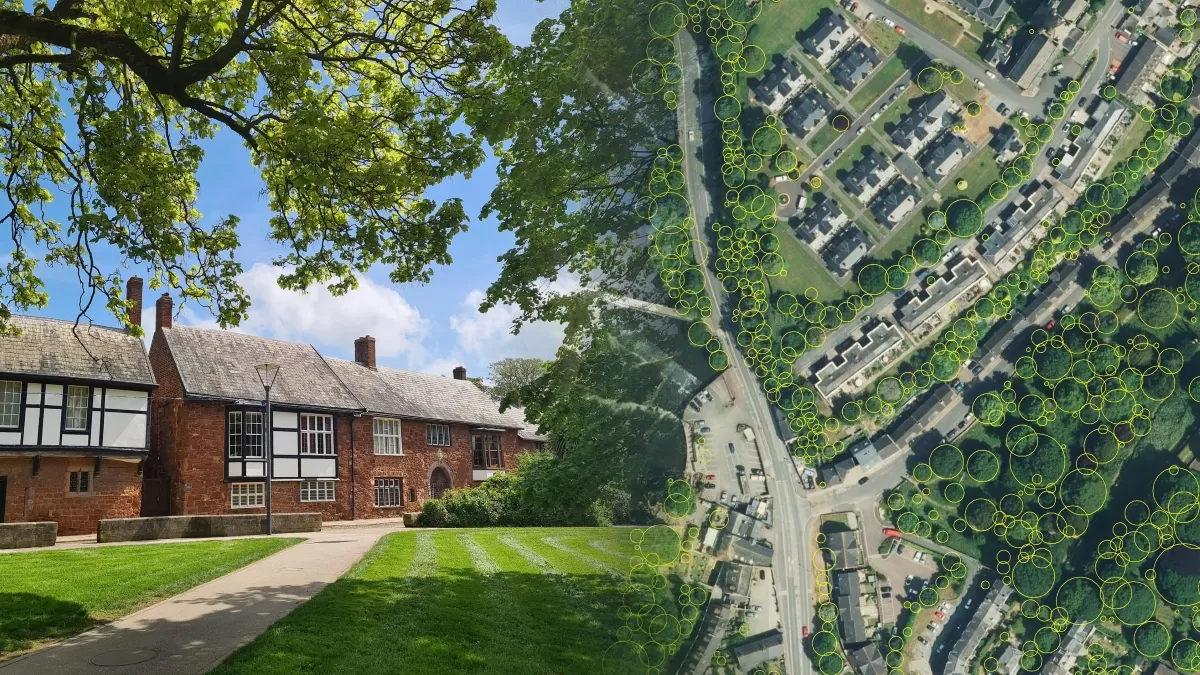 A new suite of geospatial products has been launched by LexisNexis Risk Solutions in a bid to address weather-related challenges faced by the UK and Ireland insurance market. Bluesky International Ltd's National Tree Map (NTM) is one of three of the new products being applied by the data analytics and technology provider.
NTM is a unique dataset that can provide highly valuable information to the insurance sector, and LexisNexis Risk Solutions have added the dataset to their portfolio, providing a holistic view of property risk for pricing and underwriting.
With data capturing the height, location and canopy cover of all trees in Great Britain and the Republic of Ireland, the dataset is sure to be a significant resource to help insurance firms identify customers most at risk from tree and wind related storm damage or subsidence.
Ralph Coleman, Chief Commercial Officer at Bluesky, commented: "Sadly we are already seeing the effects of climate change on our weather patterns, both here in the UK and Globally. While we need to do all we can to reverse or halt the progress of this, in the meantime we must prepare ourselves for what these changes mean. Increased risk from subsidence and storm damage is already having a significant impact on insurance claims. I'm really excited to see how these new services from LexisNexis Risk Solutions will bring further clarity to the market and result in more accurate pricing."
Caroline Elliott-Grey, product manager, U.K. and Ireland, for LexisNexis Risk Solutions said: "Property insurance providers need to plan how they will map the long-term impact of climate change on their books of business. NTM, together with our new LexisNexis Basement Indicator and LexisNexis Windstorm Model join our offering of more than 40 additional data sets, including perils data down to an individual address. We are making it as easy as possible for insurance providers to access this data at point of quote via LexisNexis Informed Quotes and for more detailed risk visualisation through LexisNexis® Map View – our cloud-based geospatial data visualisation tool."
"More data means more granularity and spatial accuracy in the predictions, allowing for more accurate pricing, as well as the crucial ability to better manage risk as events unfold."
The NTM is updated via Bluesky's cyclic rolling flying programme meaning it is an accurate and up-to-date reference point.