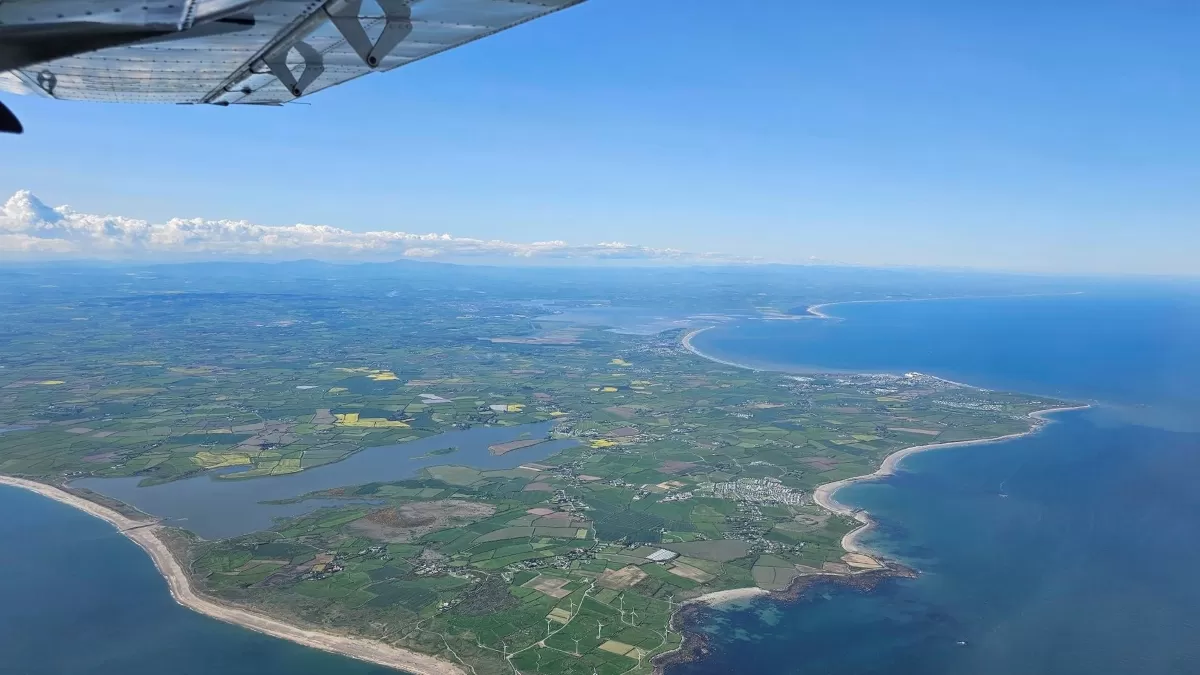 Aerial mapping company Bluesky International has made a record-breaking start to its 2023 flying season having captured more than 96 per cent of its UK flying target in the first half of the season. Taking advantage of recent clear blue skies, Bluesky has already flown circa 100,000 square kilometres across areas of England, Scotland, Wales and Republic of Ireland, capturing high resolution aerial photography along with Colour Infrared imagery.
The captured aerial data is then processed by an in-house team to produce geographically accurate 12.5-centimetre resolution aerial photomaps plus photogrammetrically derived 3D height models which are used by government organisations and a host of other businesses working in sectors like insurance, utilities, environment and climate change, academia, civil engineering and planning.
Bluesky is the only commercial aerial mapping company to have full coverage of high-resolution imagery and height data of the Republic of Ireland, England, Scotland and Wales, which it updates on a rolling three-year cycle. The 2023 update targets include nearly 100,000 square kilometres across the UK at 12.5cm resolution and more than 40,000 in Ireland at 25cm resolution. Targets this season include multiple cities across the region from Southampton in the south to Aberdeen in the north, and Sligo on the west coast of Ireland to Skegness on the east coast of England.
"2023 is an important year as we celebrate Bluesky's 20th anniversary and we are therefore delighted to have made such an amazing start to the flying season," commented Rachel Tidmarsh, Chief Executive Officer at Leicestershire based Bluesky International. "We work extremely hard to plan our flying requirements each season to ensure we deliver on our commitment to high quality, accurate and up to date data. To have captured this much already so early in the season is a significant achievement and a testament to how much work the team have put in to optimise weather and air traffic control windows.
"This puts us in good stead for the forthcoming months. We are significantly ahead of our targets which has created additional aircraft availability enabling us to undertake more speculative flying work as well as fulfil extra customer flying requests."
Since its inception in 2003, Bluesky has invested millions of pounds in the most technologically advanced aerial mapping equipment for flying and updating national aerial photography and height datasets as well as creating and maintaining the National Tree Map. With headquarters in Ashby-de-la-Zouch in Leicestershire, Bluesky currently operates its flying operation from the XLR Jet Centre at Birmingham Airport.