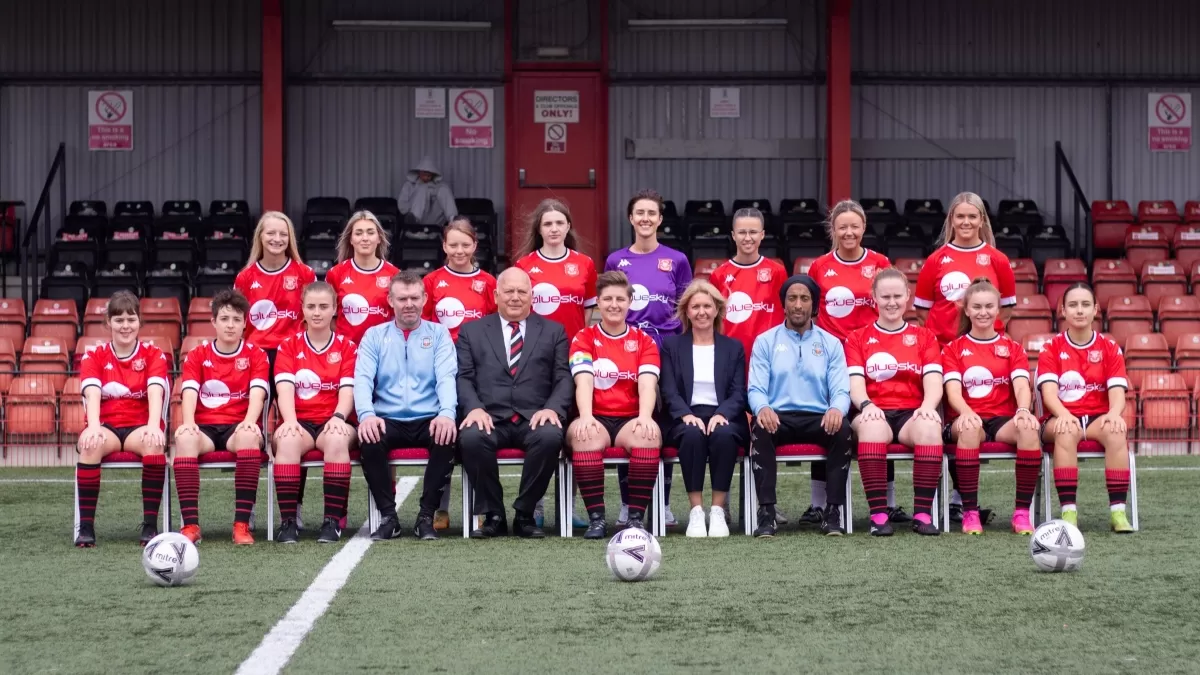 Midlands-based aerial mapping company Bluesky International has announced it is 2023/24 kit sponsor for Tamworth Football Club Women's team. The deal sees Bluesky's logo appear on the first team women's home and away shirts. Tamworth women's team currently play in the West Midlands Regional Women's Football League Division One North where the season kicked off earlier this month with a match against Coventry City Women.
"Tamworth Football Club has, without doubt, put the name of Tamworth firmly on the map showcasing the best of regional football and the best of the town as a location to live, work and visit," commented Scott Rickards, General Manager at Tamworth Football Club. "We rely on support from local businesses, and we have certainly seen an increased interest in the support for our women's teams, which is fantastic, and we are very pleased to welcome Bluesky on board as one of our key sponsors this year."
Tamworth Football Club have seen a massive increase in the growth of the girls' academy over the last 18 months, establishing a pathway from U9s football all the way through to our senior women's team. The club's aim is to be the club of choice for grass roots football locally and regionally for the female game.
Scott added: "We are extremely excited to partner with Bluesky as our main sponsors of the women's first team as this allows us to raise the profile of the with their support."
"The huge growth in women's football spurred at least in part by the Lionesses success in reaching the World Cup finals and their Euro's win can only be sustained if we have a healthy training ground and feed of top-class players from the school, local and regional leagues," added Rachel Tidmarsh, CEO of Leicestershire-based Bluesky International. "We need to ensure we are supporting the girls and women's teams which currently do not enjoy the level of funding of their male counterparts and encourage this increased interest in sport. Bluesky, and myself personally, are proud to be part of the Tamworth story this season and wish the ladies every success."
Bluesky is a UK aerial survey and geographic data company and is the only commercial aerial mapping company to have full coverage of high-resolution imagery and height data of England, Scotland, Wales and the Republic of Ireland, which it maintains on a rolling three-year cycle.